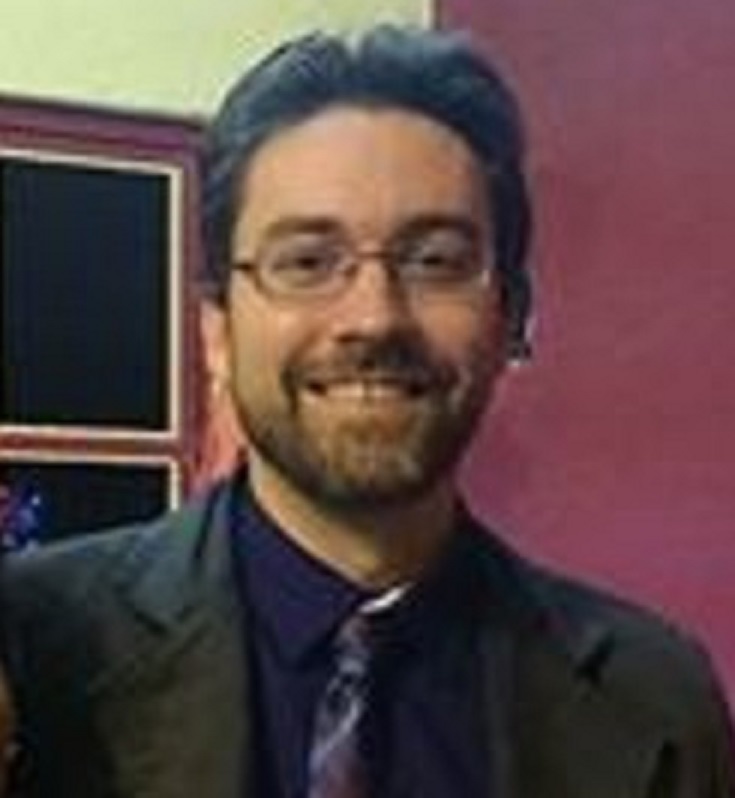 I've been a professor and translator of Latin and Spanish academic documents at the Language Center of la Universidad Tecnológica de la Mixteca since 2009. I was the Language Center's chief translator from 2009-2016. In that role I translated different kinds of documents (articles, diplomas, academic transcripts, websites, formal letters, birth certificates, etc.) from both Spanish to English and English to Spanish for the university. At that time I was also the English translator for the journal Temas de ciencia y tecnología, as well as for the university's weekly research seminars.
I'm a native English speaker with a bachelor's in English. I have lived in Mexico for over ten years. My Spanish level is certified C2 (mastery – DELE exam, 2014).
I've also translated three books from Latin to English:
Recent Spanish to English projects:
Over 80 birth certificates consisting of more than 27,000 words (2020)
Over 30 newspaper and magazine articles ranging from human interest stories to reports on human-rights abuses. These projects came to over 27,000 words (2020)
More than 50 diplomas and academic certificates totaling over 7,000 words (2020)
Eighteen academic transcripts coming to more than 12,000 words (2020)
More than 20 affidavits totaling over 14,000 words (2020)
Over 20 marriage certificates for a total of more than 10,000 words (2020)
Thirteen professional licenses (2020)
Five letters of recommendation (2020)
An artist's website consisting of about 2,600 words (2020)
Four résumés/LinkedIn profiles (2020)
Four divorce certificates (2020)
Three letters to the Department of Immigration (2020)
Two corporate tax returns (2020)
Technical requirements for a Latin American coast guard vessel (2019)
Insurance forms (2020)
Two apostilles (2020)
Various financial statements (2020)
Two police reports (2020)
A descriptive text for a book of illustrations (2019)
A nonprofit PowerPoint presentation of around 2,150 words (2020)
A permission-to-travel letter (2020)
An ID card (2020)
A lease for an apartment (2020)
Spanish-to-English Audiovisual Work:
Transcribing and translating interviews for a reality show. Dominican Spanish to English, 73 minutes (February 2020)
Translating and subtitling a full-length film (94 minutes) set in the 16th century for a major Spanish public television station (January 2020)
Transcribing and translating about 88 minutes of marketing interviews from Valencia (January 2020)
Subtitling from scratch 72 minutes of interviews with Ecuadorian indigenous cooperatives for a documentary for Compass Light Productions (August 2019)
Transcribing and translating 135 minutes of interviews on the immigrant experience in California for a U.S. university (September 2019)
Transcribing and translating 179 minutes of interviews and footage with Bolivian street vendors (November 2019)
Transcribing and translating 105 minutes of interviews with a chef from the Yucatán (December 2019)
Transcribing and translating 24 minutes of mothers speaking to their children in English and Spanish for a university study (October 2019)
Recent Latin to English projects:
Publication of Isaac of Stella's Sermons on the Christian Year, v. 2 (October 2019)
Fourteen university diplomas (2020)
A Papal Bull for an episcopal appointment (October 2019)
Spanish-to-Latin translation of a prayer service (2020)
Translating and editing sections of a didactic retelling of a mythological story (October-November 2019)
Thirteenth-century deed of a monastery (2020)
Translation of a marriage certificate from 1940s Bavaria. About 200 words (February 2020)
Recent English-to-Spanish Projects:
(English-to-Spanish projects are done in conjunction with a competent native Spanish speaker)
A lease agreement of over 9,000 words (2020)
An employee handbook of more than 18,000 words (2020)
A code of ethics manual coming to over 13,000 words (2020)
A job description for a university position (2019)
A PowerPoint presentation (2020)
A flyer (2020)
Other recent projects:
Transcription and adaptation of a Spanish-language Facebook video to a Spanish blog post for a U.S. law firm (October 2019)
Subtitling of a corporate training video for a staffing firm (October 2019)
Subtitling a brief video (14 minutes) on a vaccination campaign (October 2019)
Feel free to contact me if I can be of service as your translator of Latin and Spanish academic documents.